STAFF BIOS
---
DR. Ghannam
Dentist and Owner of Artisan Dental of Burke Va. and Chevy Chase, Dr. Medhat Ghannam specializes in Comprehensive, Cosmetic, Sedation and Implant Dentistry. Voted Top Dentist by Northern Virginia Magazine and consistently receives a 5 Star ratings from his patients.  Dr. Ghannam is also well known for his great bed side manner. Established in 2005, Dr. Ghannam's vision is that oral health should be viewed from a holistic approach.  He understands that our oral health relates to and has a direct correlation to our systemic health. Having worked in Virginia, Washington DC and Maryland, Dr. Ghannam has designed a dental practice and an environment that is purely patient centered. As many local and regional practice focus on insurance co-pays, higher volumes and lower quality, Dr. Ghannam has maintained his vision of optimal dental care and great customer service. Dr. Ghannam is also rated Top Dentist for the fact that he listens to the patient's concerns first and foremost and often exceeds patient's expectations. Dr. Medhat Ghannam of Artisan Dental has achieved excellence in the advanced dental arts including the use of state-of-the-art technology to provide treatment at the "Master" level and is a Fellow in Implantology. He also is sought after for putting patients at ease – with a gentle touch! Sedation, Cosmetic Dentistry, Dental Implant Therapy, CAD-CAM Design Technology, Complete Reconstruction and Smile Makeovers are at the core of his practice in dentistry. A recipient of prestigious academic and professional recognition, Dr. Ghannam is a graduate of the University of Maryland, Baltimore Dental School. He also completed Hospital Based Residency Program at the Baltimore Veterans Affairs Hospital in which he graduated at the top of his class. Dr. Ghannam also served in the pathology department at the Greenbaum Cancer Center in Baltimore, and served in the oral pathology department at Johns Hopkins Hospital in Baltimore.
---
DR. ANNONI
Dr. Annoni obtained her degree from Columbia University College of Dental Medicine in New York City, where she graduated at the top of her clinical class. During her time at Columbia University, Dr. Annoni served as Vice President for the Columbia chapter of the American Student Dental Association. As Vice President of ASDA at Columbia, Dr. Annoni was able to help organize several community service events aimed at screening members of the community for dental issues and educating the children in the Washington Heights area on the importance of oral healthcare. Her desire to help others is very apparent in her work. Dr. Annoni truly cares for her patients and works together with them to help them achieve their dental goals.
She is certified in Invisalign and Sedation Dentistry, and is an active member of:
The American Dental Association
The Academy of General Dentists
The American Institute of Implant Dentistry
The Dental Organization for Continuous Sedation Education
The Hispanic Dental Association
The American Academy of Cosmetic Dentistry
Dr. Annoni continues to attend various lectures, workshops, and courses throughout the year to ensure that she continues to be up to date on new developments within the field of dentistry and that she is always on the cutting edge of advancements in treatment. Dr. Annoni is bilingual, she is fluent in both Spanish and English.
---
KAYLA
Kayla joined Artisan Dental in 2017. She has been in the dental field since 2010. She was born and raised in Georgia and relocated to the D.C. area in 2017 with her husband, who is Active Duty Air Force. She is currently finishing her Bachelor's degree in Human Resource Management at Colorado State University, with plans to pursue her Master's Degree. Kayla finds that the most rewarding part of her job, is being able to see patients achieve the smile of their dreams.
---
MISTY
Misty Richardson has been practicing as a Dental Hygienist since 2002. Originally from North Carolina, she attended Old Dominion University where she received her Bachelor's Degree in Dental Hygiene. She currently lives in Stafford, VA with her husband, and two children. Misty says that the best part of her job is the people, their stories, and experiences. "I learn a lot from the patients. I have the pleasure of connecting with a vast array of people from different walks of life. Knowing them makes me a better person. My hope is that I help to better their lives in some way too. I love to make people laugh. I'd like to think that I help to make the dental experience better for the people I treat."
---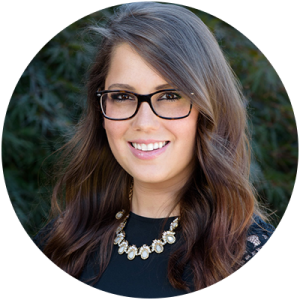 MEGAN
Megan has had the pleasure of working at Artisan Dental since 2016. She started her dental assisting career in 2011 and has enjoyed every experience. She is highly skilled and an energetic dental professional with experience in all aspects of dentistry including radiology, oral and IV sedation, full mouth reconstructions, implants, neuromuscular dentistry and more. Her experience has allowed her to assist in any environment, yet she still enjoys learning new things and expanding her dental knowledge. Megan is certified with the Dental Assisting National Board, CPR, DOCS Oral Sedation, and Invisalign. Her eye for detail in Cosmetic Dentistry is uncompromising and welcomed in Dr. Ghannam's efforts to deliver high aesthetic results. She is very devoted and passionate about dental assisting; with a pleasant personality, her individuality and skills are uniquely applied as she continues her efforts to make dentistry a pleasant experience for her patients. She truly loves her profession.
---
ASHLEY
Ashley has been in the dental field since 2014. She currently lives in Maryland with her husband and their dog. Ashley is certified with CPR, radiographs, and advanced office anesthesia and medical emergencies. Ashley's favorite thing about dentistry is the patients before and after results. Her goal is to become a dental hygienist, and help kids that do not have access to dental care around the world.
---

NAVEEN
Naveen joined the Artisan Dental team in December 2013 as our Patient Care Coordinator with over 10 years of customer service experience. Her genuine determination and efforts to ensure every patient has an exceptional experience exceeds expectation. From warmly welcoming new patients to the practice to courteously working with patients insurance to maximize their benefits, Naveen stops at nothing to put our patients first. Her passion and dedication lead to her promotion in September 2016 to Office Manager of both Artisan Dental locations. Outside of the office she enjoys spending time with her daughter, Rianna and focusing on her side business as a professional freelance makeup artist.